Unleash the Force with your guitar! Learn to play the legendary "Star Wars" theme with our easy-to-follow tab. Impress your friends, family and even Jedi's with this iconic melody composed by John Williams.
Whether you're a Star Wars fan or just looking for a classic and recognizable piece to play, this theme is a must-have in your guitar playing arsenal. So grab your guitar, let's ignite the lightsaber and begin our journey to the galaxy far, far away!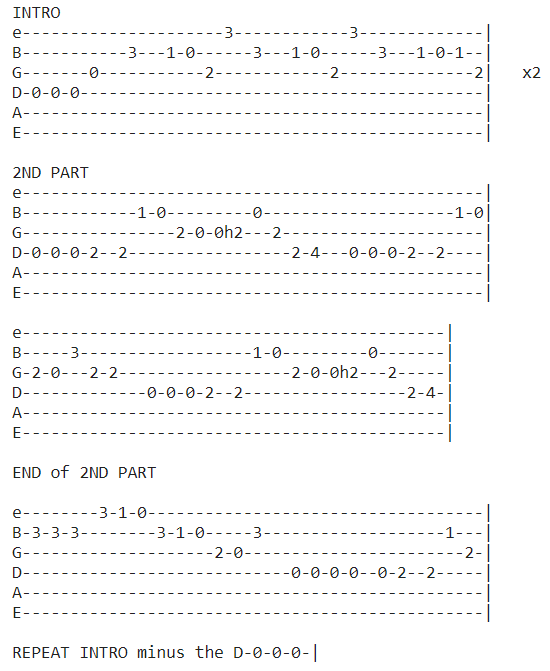 Star Wars – Interesting Facts!

The original "Star Wars" film was released in 1977 and was later retitled "Star Wars: Episode IV – A New Hope"
The script for the original film was rejected by multiple studios before finally being accepted by 20th Century Fox.
The film's success resulted in two sequels: "The Empire Strikes Back" and "Return of the Jedi" which were released in 1980 and 1983.
The "Star Wars" franchise has grossed over $9 billion worldwide, making it the second highest-grossing film franchise of all time.
The Star Wars saga is a cultural phenomenon and has expanded to novels, comic books, video games, and television series
The original trilogy's main cast members Mark Hamill, Harrison Ford, and Carrie Fisher have reprised their roles in later films of the saga.
The Star Wars franchise has also won multiple awards, including seven Academy Awards and ten Grammy Awards.
The term "Jedi" and "The Force" have become a part of the popular lexicon and have been referenced in numerous other films and TV shows.
The franchise continues to be a major influence on pop culture, with references to the series appearing in various forms of media.