The iconic theme from John Carpenter's 1978 film "Halloween" is one of the most recognizable pieces of music in the horror genre. Composed by Carpenter himself, the theme's simple, repetitive melody has been covered by countless artists over the years.
But for guitar players looking to add a spooky touch to their repertoire, the "Michael Myers Theme" is a must-know. In this article, we'll provide the guitar tab for the theme, as well as an interesting fact about the piece – did you know that the theme was originally composed on a $50 synthesizer borrowed from director Carpenter's school?
So grab your guitar learn to play the "Michael Myers Theme"!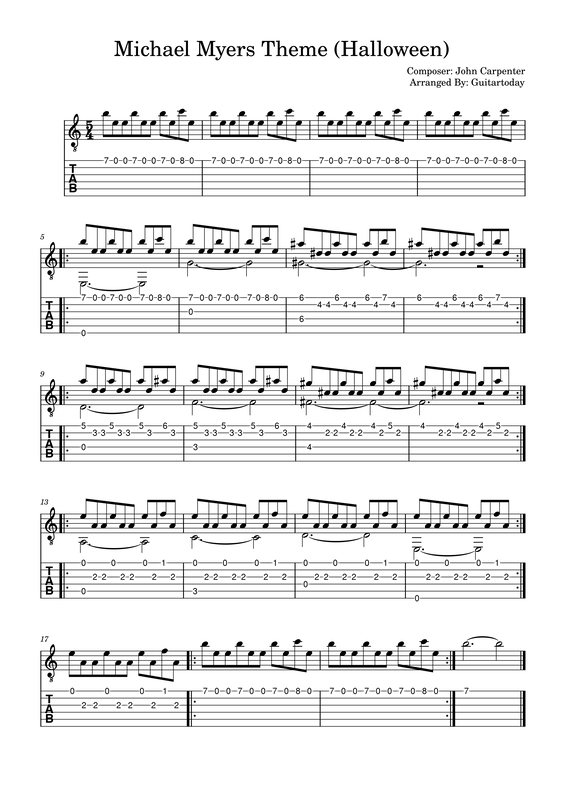 Interesting facts about the movie "Halloween"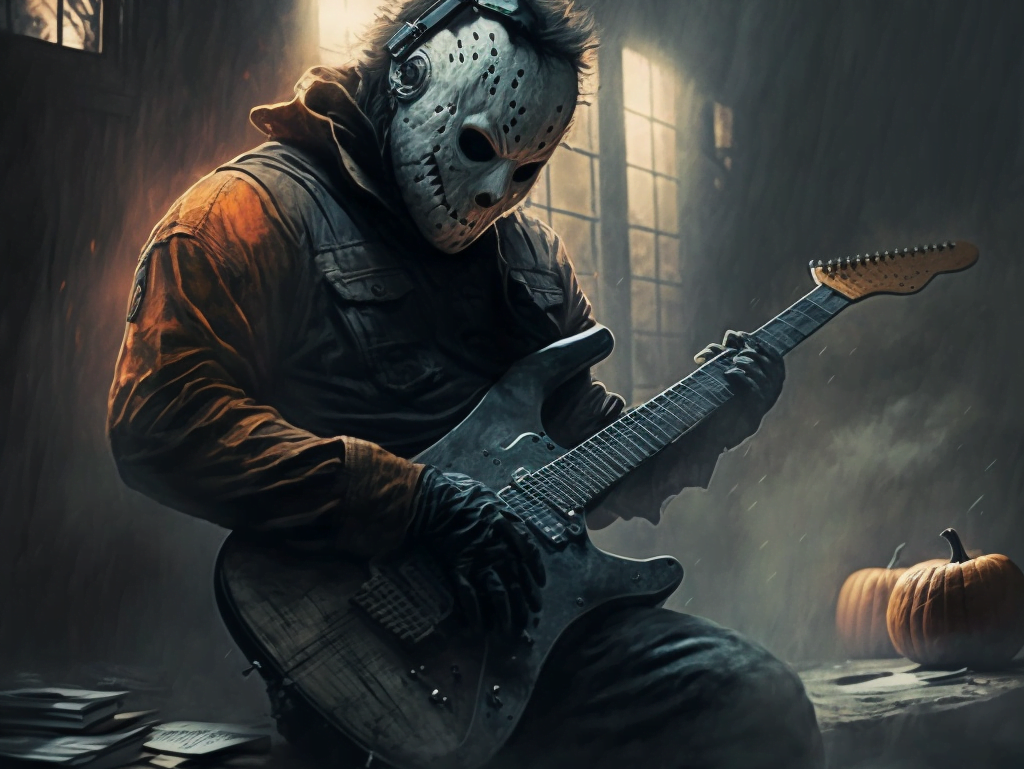 The original "Halloween" film had a budget of only $325,000 and went on to gross over $70 million worldwide.
The mask worn by Michael Myers in the film is actually a modified Captain Kirk mask from the Star Trek franchise.
The role of Michael Myers was originally offered to Peter Crombie who declined the role, and then passed to Nick Castle, who shared the role with Tony Moran.
The movie was shot in just 21 days.
The film's score was composed by director John Carpenter, who also played the piano on the soundtrack.
In the original Halloween Michael Myers was supposed to be six-years-old when he killed his sister, but it was changed to 21 years old in the script.
The name "Michael Myers" was chosen because it was the name of the producer's English babysitter.
Halloween is known as the film that started the slasher genre.
The original Halloween was heavily influenced by Bob Clark's 1973 film, Black Christmas, which is also a slasher movie with a holiday theme.
Keep reading: The Best Guitar Podcasts To Listen To Today